Hearts Unfolding is a small collection of worship songs that has been sitting for a long time in my songbook. After about ten years, I finally recorded them in my home studio and found the courage to make them available online. I'm playing and singing it all.
Thanks for listening and downloading from your preferred store below! ~Kevin
Purchase via credit card through Bandcamp: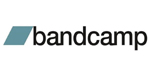 Or etransfer me directly: kevin@badermusic.com
Thank you!